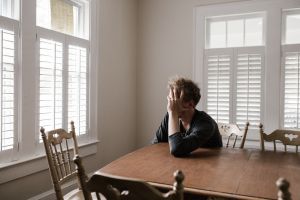 The Princes Trust's long-running survey of young people's happiness and confidence has returned its worst findings in its 12-year history. 50% of the young people interviewed said that the current state of the UK has negatively affected their mental health. More than half said they currently always or often felt anxious, rising to 64% among those not in work, education or training. Half of 16-25 year-olds said their mental health had worsened since the start of the pandemic.
In October last year, we wrote about the levels of stress, anxiety and depression in university students who were trapped in their halls of residence, lured back to university campuses with unfilled promises of support. SAGE (the government's scientific advisers) have repeatedly noted that while Covid poses a less direct risk to younger people's physical health, the pandemic is wreaking havoc on their mental health as well as damaging their economic and social prospects.
These findings come as up to 2/3 of youth organisations in England face closure due to funding issues, further compounding the issues of isolation, education upheaval and economic uncertainty for this generation of youth.
The first months of the year are known to be tough for people's mental health. Students returning to study are known to face extra challenges at this time in a regular year as their academic workload increases. If you're noticing your child or young adult's mood starting to shift, it's important to take action early. Encouraging them to keep to a healthy routine as well as finding ways to support them socialising with friends and peers can make a noticeable difference to stress and anxiety.
However, if their mood continues to decline, it can be helpful to seek professional help. Unlike traditional talk therapies, hypnotherapy can deliver fast and targeted results, helping young people to manage stress and anxiety more effectively.
Working with a hypnotherapist can support them in learning new skills and techniques to better manage their emotions as well as providing a safe and non-judgemental space to talk about the things that are concerning them.
Are you not sleeping again? Lockdown sleep disturbances continue…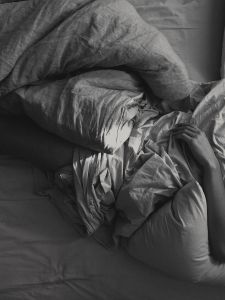 Many people around the world have recorded permanent negative changes to their sleep as a result of lockdowns.  In New Zealand, widely praised for having the most successful lockdown and border management policies, where life has mostly returned to normal, the stress and anxiety lingers. There is anecdotal evidence that more prescriptions were being issued for anti-depressant and anti-anxiety medication as well as an overall increase of chronic sleep problems. During the first UK lockdown on social media the hashtag #cantsleep was trending and many people  reported dark and disturbing dreams.
As the first week of lockdown 2 ends in England and the firebreak in Wales comes to a close, many of us are right back to where we started in April. Our routines are once again thrown into turmoil and activity levels have dropped which can lead to sleep changes and sales of bars of chocolates have soared an incredible 46% this year, as we collectively look for ways to comfort and soothe ourselves. A study conducted last year found that even minor changes in sleep were strongly linked to higher levels of anxiety, worry and poor decision making.
Sleeping less is pretty normal when times are stressful, but it's important to take steps to make sure that insomnia doesn't become a habit. Your GP is likely to recommend a range of different interventions to improve sleep, including trying hypnotherapy. "Hypnotherapy and hypnosis can help us overcome patterns of sleep disturbance" says the National Council for Hypnotherapy.  During sessions with a hypnotherapist you'll be taught tools and techniques to reduce stress and worry less.
Even if your life has changed again recently and you're back on furlough or facing the prospect of reduced income due to work drying up, it's still important to preserve your usual sleep and waking times. Having this familiar routine can actually help reduce some stress and worry as your body relaxes into its habitual patterns.  Even though it's becoming increasingly dark and cold outside, getting out and about during the day and exposing yourself to more daylight is also helpful in resetting your sleep patterns back to their norm.
One of the easiest ways to help reduce stress, get some extra daylight, and burn off some energy is to do some outdoor exercise. Maintaining exercise routines or adding in extra movement can also be beneficial if you're struggling to sleep.  Research shows that exercise levels in line with World Health Organisation recommendations for cardiovascular health (that is, at least 30 minutes of moderate activity per day at least five time per week)  also improves mood and sleep quality.
As restrictions tighten, student's distress rises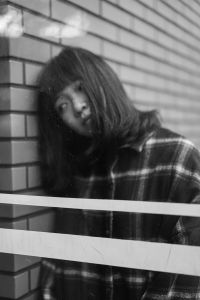 Many university students are facing weeks, if not months of quarantine as Covid moves through halls of residence. Students across the UK have expressed serious concerns about the impact on their mental health caused by the restrictive measures imposed by universities. Lured to attend university with promises of a 'new normal', students have found that all their classes have moved online and opportunities for socialising safely are incredibly limited.
SAGE (the government's scientific advisers) have repeatedly noted that while Covid poses a less direct risk to younger people's physical health, the pandemic is wreaking havoc on their mental health as well as damaging their economic and social prospects. In Manchester, a young student was found dead in their hall of residence after suffering from severe anxiety. Their family linked the death to struggles with isolation and anxiety caused by Covid.
Earlier this year we referenced a study conducted by the medical journal The Lancet on the psychological impacts of quarantine. When exposed to long periods of enforced isolation people experienced a range of psychological symptoms ranging from insomnia, anger, and emotional exhaustion to depression and signs of post-traumatic stress.
Of course, these feelings of isolation or loneliness are not limited to the younger generation. As the shorter days and colder weather really sets in, and the prospect of further restrictions on socialising increase across the UK, self-reported rates of loneliness and depression are rising across the board. For students away from home, without a routine and structure, these feelings are becoming more pressing. Many are trying to decide whether to stay in university or to defer, adding even more stress and pressure as they fear wasting money and time.
While people may have managed up until now, the combination of increasing restrictions and the onset of winter may be enough that their usual coping skills are no longer sufficient. If you're noticing your mood dipping or levels of anxieties rising and feel as though the support you can access from friends, family or educational institutions isn't enough, then finding some outside support may be beneficial.
Sessions of hypnotherapy can deliver a combination of stress and anxiety reduction as well as helping you to connect to your inner resources and find some stable inner ground. Working with a hypnotherapist can help you learn new skills and techniques to better manage the stresses and strains of your current situation as well as providing a safe and non-judgemental space to talk about the things that are concerning you.
The National Council for Hypnotherapy (NCH) has a register of over 2,000 therapists from all over the UK, many of whom are working online so they are accessible no matter where you are.
Are you addicted to your phone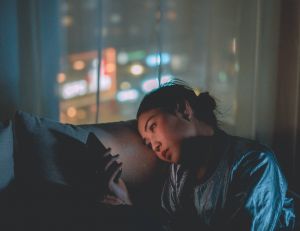 With socialising taking a different form for most of this year, we've turned to our phones and social media to stay connected.  According to research conducted in 2018  the average person spent 3 hours 15 minutes on their smartphone and picked it up to look at it between 58 and 150 times a day.  Now that socialising has moved mainly online, it's pretty safe to predict that this year's stats will be higher. An American survey conducted by Statista found that 32% of people surveyed reported t a substantial increase in time on social media in the past few months.
Last year the Lancet medical journal published a study which found that depressive symptoms increase with social media use. Using data from the United Kingdom Millennium Cohort study on 10,904 14-year-old teenagers, the study found that those who spend three to five hours on social media every day are 25% more likely to have depression symptoms than those who spend 1 – 3 hours a day. Teens spending over 5 hours a day were 50% more likely to have signs of depression than those with lower social media usage.
The National Council for Hypnotherapy (NCH) defines a problem behaviour as an unwanted habit or behaviour that you feel as though you have no control over, which affects your life or the life of those around you.  Habits such as smoking or overeating fall into this category along with problematic social media and phone usage.
Dealing with addictions, unwanted behaviours, anxieties and similar issues are all in a day's work for clinical hypnotherapists. Often the root causes of habitual and addictive behaviours stem from anxiety, and they become self-soothing patterns. Over time they can ramp up, becoming more frequent and leading to people feeling like they're out of control.
Some people report that they feel panicky at the thought of not having access to their mobile phones; they've assumed such a central position of importance in their lives. Roughly 1/3 of Americans say they would rather give up sex than their phones!
Working with the subconscious mind, a hypnotherapist can deal directly with these issues, finding the links to stress, anxiety and depression and helping the client find new ways or thinking and feeling that allow them to let go of their phones and reconnect with the real world.
Protect yourself from depression this winter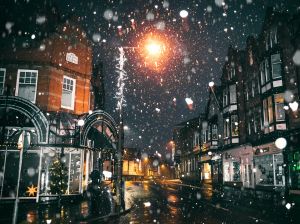 As the days get shorter and darker, millions of people all around the world notice a decline in their mood, losing interest in work, socialising and family lives. Seasonal Affective Disorder (SAD) typically peaks in January and February, the coldest months, but people may start noticing changes in their mood as early as September, as the summer holidays officially end and people stop socialising outside as regularly.
Experiencing some drop in mood over winter is very common, with some studies suggesting that it affects as many as 1 in 3 people in the UK most years. However, 2020 isn't a regular year and experts such as Norman Rosenthal, the South African psychiatrist who first described SAD or winter depression in the 1980s believes that levels of people experiencing SAD may be much higher this year for a variety of reasons.
During summer, the light and warmth which facilitated outdoor exercise, socialising and access to nature boosted emotional and mental wellbeing for many people in the UK as we emerged from lockdown. Forecasts of further waves leading to more lockdowns and economic uncertainty may combine with the effects of SAD, leading to many people struggling over the next few months.
Taking steps to look after your physical and mental health now are likely to help stave off the worst of the winter blues, experts say.  Maximising your exposure to natural light by exercising outdoors as much as possible, investing in broad spectrum UV mimicking indoor lights, paying attention to diet and sleep patterns and strengthening your social and community connections are all important factors to consider.
If you notice a shift in your mood or begin to think that you're depressed it's important to seek help. Evidence tells us that early interventions are important; taking action before the feelings become entrenched.
Hypnotherapy can be effective in easing the symptoms of SAD.  Clinical hypnotherapy takes a holistic approach, rather than just treating symptoms. Not only is hypnotherapy very effective for low mood, guided visualisations can help you experience warm and sunny days even when it's cold, raining and dark outside. Your mind doesn't know the difference between visualisation and real experiences, so your body respond to a course of hypnotherapy in a manner similar to that of a sun drenched holiday. Targeting negative and unhelpful thinking patterns and learning resilience skills can help depression to lift.
The National Council for Hypnotherapy (NCH) has nearly 2000 therapists across the UK on its register. The NCH says that after sessions with a hypnotherapist you may feel more confident; more relaxed in situations that have previously challenged you. They report that many people say that they are calmer and that they have more clarity of thought – able to make decisions more easily.
Considering how much you drink? Hypnotherapy can help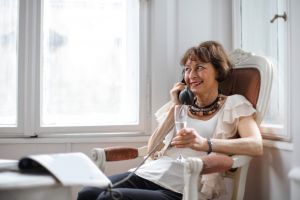 The UK is widely considered to be a nation of drinkers; in regular times the usual meeting place is a pub where matters are discussed over pints or artisan gin. The Covid lockdown has brought the normalisation of binge drinking as a social pastime into sharp focus for many. In 2016, 24% of adults in the UK regularly drank more than the Chief Medical Officer's low-risk guidelines. Of that number, a further 27% binge drank on their heaviest drinking days (over 6 units for women or 8 units for men).
When lockdown was imposed and all physical socialising stopped, many people began to acknowledge that their drinking had been problematic for years, if not decades. As people were furloughed or unable to blow off steam in other ways, many people turned to alcohol for comfort. For some this turned problematic drinking into alcohol dependency.
In July a poll was released by the charity Alcohol Change UK stating that 37% of people in their survey had attempted to manage their alcohol intake during lockdown. This was done in a variety of ways including reducing the amount of alcohol purchased, seeking support from their GP, and having designated alcohol-free days. The "Get help now" section of Alcohol Change UK's website saw a 355% increase in traffic to the in the three weeks after lockdown began, compared with the same period a year previously. Between March and June, the Alcohol Change UK website traffic increased by 60%.
It's clear that many people want to change their relationship with alcohol. Over the last few months sober living organisations and clubs such as Hello Sunday Morning,  Club Soda, Team Sober UK and Sober Girl Society have reported large increases in memberships as people explore new ways to socialise without drinking or while moderating their drinking.
Even with clubs and external support, some people may find they struggle with cravings or struggle to maintain alcohol-free days. Hypnotherapy has had proven success in helping clients break unwanted habits or addictions like excessive drinking.
"The good news," says the National Council for Hypnotherapy (NCH), "is that you are in control, you can change how you react to certain situations, and you can protect yourself in ways that are healthy and which allow you succeed and grow stronger in body and mind. You just need to know how to change it, and to believe you can."