Social media linked to depression in teens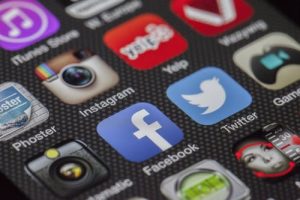 Government ministers and Simon Stevens, the chief executive of the NHS have called for social media companies such as Snapchat and Instagram to limit the amount of time that young people spend on their platforms.  These calls for reform came after a study tracking 11,000 14-year-olds (the Millennium Cohort Study) found that almost 40% of girls who spend 5 hours or longer on social media a day are depressed. Stevens called for the social media companies to have an extra tax levied on them to help ease the strain on the already overloaded NHS system.
Of course, it's a chicken and egg argument, what came first the depression, low self-esteem and dissatisfaction with their body or the excessive hours spent on social media. Experts say that despite there not being a causal link, in their opinion evidence points in that direction.
Last week Facebook faced new allegations that it paid teenagers to download an app onto their phones which tracked not only their social media useage, but their private emails. Apple said that Facebook abused a loophole in its AppStore to bypass strict data collection rules.  Barbara Keeley, the shadow minister for mental health, said social media firms should be forced to adopt a new duty of care to protect young users.
Greater amounts of daily screen time are associated with more insomnia symptoms and shorter sleep duration among teens. The sleep deprivation associated with social messaging, web surfing and TV/movie watching is linked to depressive symptoms. Of course, it's too simplistic to lay the blame for the rise in mental health problems amongst teenage girls at the doors of social media.
There is a complex interplay between the environment, genes and what's happening in a person's inner world that give rise to mental health problems.  However, early intervention is very important when assessing the long term outcomes for teens with mental health issues and with NHS resources stretched, it's easy for these girls to slip through the cracks.
If you think your child is depressed, stressed or having other mental health problems it is important to find them someone they can talk to.  The National Council for Hypnotherapy (NCH) has nearly 2000 qualified therapists from the UK as members.  This means they are well placed to recommend someone near you who specialises working with children and teenagers.
Clinical hypnotherapy takes a holistic approach, rather than just treating symptoms. The underlying emotions that feed the anxiety or depression are addressed and effective hypnotherapy can bring fast relief compared to other forms of therapy.
The importance of ethics in therapeutic practice
In the last few days hypnotherapy has been in the news for all the wrong reasons.  A trial is underway in Scotland where a hypnotherapist has been accused of assaulting a client during a session and a victim of a man who assaulted her while she was under hypnosis has spoken out about her experiences.  There are horrific situations and the National Council for Hypnotherapy's board of directors is deeply saddened by these shocking events. The NCH is the UK's leading not-for-profit hypnotherapy professional association, representing close to 2,000 professional hypnotherapists.
Complementary therapy, from counselling to mindfulness in the UK is largely unregulated; anyone who chooses to can call themselves a therapist or coach without any training or background checks.  The NCH was established in 1973 to bring unity to this unregulated environment.  All hypnotherapists who are members of the NCH have completed training which meets National Occupational Standards (NOS) for the field. They also agree to adhere to a code of conduct and ethics in which they agree to keep high standards of personal conduction and not to do anything that would adversely affect someone's treatment or confidence in them.  In addition to this, all members are required to have comprehensive Public Liability & Professional Indemnity Insurance, undertake regular continuing professional development training, and attend supervision.
All members of the NCH meet the requirements laid out for registration with the Complementary & Natural Healthcare Council (CNHC) – a council set up by the government to protect the public. Whether our members have chosen to join the CNHC, they have voluntarily agreed to meet these standards because they are committed to providing a high level of care to their clients within stringent ethical boundaries.
The NCH provides a Complaints & Disciplinary Procedure which ensures that clients receive the highest possible quality of treatment from hypnotherapists who are members of their organisation. As the NCH, we can only minimise risk, like any other professional association, in any other field. We will always be reliant on well trained, caring, decent people following our regulations.  We set a level of standard to join our organisation, and we have to trust that with the criteria met; training ongoing CPD and Supervision, that people are inherently 'good' and are therapists because they want the best for their patients/clients.
Hypnotherapy can be helpful for many different problems from mental health difficulties including anxiety, depression and stress to physical issues such as insomnia, weight management, or skin conditions. Several NHS trusts have introduced hypnobirthing as part of their antenatal classes and the National Institute for Health and Care Excellence (NICE) recommends hypnotherapy to treat IBS.
Stressed? How to feel more resilient
74% of people have felt so stressed they have been overwhelmed or unable to cope in the last year a YouGov poll found. The festive season is well and truly over and the rest of winter stretches out ahead of us.  Most of us are back in the swing of work or school, back to thinking about the realities of life, our finances that we neglected over Christmas. Perhaps worrying about the climate of political uncertainty, what will happen with Brexit.  With no break or bank holiday for some months, for many of us this is the time of year where we struggle with our stress levels the most.
Taking steps to look after your wellbeing can help you deal with pressure, and reduce the impact that stress has on your life. Resilience keeps us mentally healthy and able to cope with the stresses of life. Because every-day stresses are ongoing, the way you deal with them is crucial for your long-term mental and physical health.
The way you interpret and think about events makes a difference. You can't always control what happens to you, but you can think about it in more productive and resilient ways.  By focusing on what you can control, or learn from a situation you can respond to events more productively.  Challenge yourself to consider a range of outcomes, instead of automatically thinking that the worst will happen.
Work towards strong connections within your family, friends and community.  We all function best when we have support.  Connect with and collaborate with your community in projects that make a difference. Social connection is central to good mental and physical health and giving makes us happier, maintains perspective on our lives and reminds us to be grateful.
If you're struggling to manage your stress levels and feeling as though life is getting on top of you a few sessions with a hypnotherapist may help you achieve a different perspective.   During sessions with a hypnotherapist you will learn skills that will enable you to manage your stress more effectively and to think about the events that occur in your life in more productive ways.  You may also learn techniques that help you examine your short and long term goals, cultivate your purpose in life, and understand feedback from key people in your life.
Often change is subtle, as the hypnotherapist will be working with the subconscious mind, and a very positive shift in feeling and reaction to certain previously stressful situations can be noticed.  Through working with a hypnotherapist you can expect to feel calmer and more confident, with less stress.
What are your New Year's Resolutions?
It's that time of year again – the time we make a list of resolutions.  Statistically speaking most of us didn't get terribly far with the new year's resolutions we made last year, with 66% of people throwing in the towel before March.  So how do we make resolutions that will actually stick ?
According to the BBC, research indicates that we are more likely to be successful at achieving our resolutions if they are aimed atrecovering something (a skill, activity or level of fitness for example)that we used to have, rather than looking to add something new to our repertoire.  This may be because we can clearly visualise the goal – as they say – if you can't picture it, it's probably never going to happen.
Make sure your goal is realistic but still requires you to stretch to reach it.  Motivation is a tricky thing – if you make your goal unrealistic it will be easy to get discouraged and give up, and conversely if it's too easy you're likely to get bored because there's no challenge and, you guessed it, give up.  By choosing a goal that is achievable yet difficult you keep yourself in the optimum zone for maintaining interest.
Tell everyone you know what your goal is.  This will help you to stay accountable because other people know what you're working towards.  It's also an excellent way to enlist support or someone to work towards the goal with you.
Make sure your goal is something that's really important to you.  Your motivation levels will fluctuate, so having a goal that is important and relevant to you will help you muster up the enthusiasm to eat another salad when you really want hot chips or to pull on your trainers when it's cold and dark outside.  Really think about how achieving your goal will improve your life.
If you feel like you're self-sabotaging or struggling to achieve your goals, you might consider a few sessions of hypnotherapy to help you get yourself focused and on track.  Hypnotherapy has been clinically researched and is effective for a wide range of lifestyle and habit changes from quitting smoking to weight loss and boosting self-esteem.
The reason why hypnotherapy works so rapidly with bad habits and behaviours is because it works directly with your subconscious, bypassing the critical mind and getting to the root of the issue so that changes can be made that support your goals quickly and efficiently.
Seasonal Affective Disorder – Got the winter blues?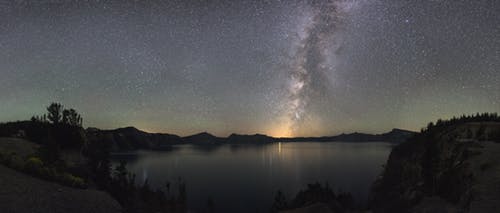 As the days get colder and darker many people start to feel a little down and depressed.  Leaving your warm, toasty bed for a cold commute, or emerging from the office into 5 p.m. blackness, having not managed to see the sun for the entire day can feel like too much to bear.
Although it's common for people to joke that they feel like hibernating during the winter, people who actually have Seasonal Affective Disorder (SAD) experience depressive symptoms that are severe enough to interfere with day-to-day life, just like the symptoms experienced by people with major depression, wreaking havoc with their mood, motivation and relationships.  Typically peaking in January and February – the darkest and coldest months – SAD is characterised by feelings of depression, guilt, irritability, low energy and apathy.  You may also experience changes in appetite such as intense carbohydrate cravings and sleep changes.
The reduced sunlight in autumn and winter triggers changes in hormone production including melatonin and serotonin which lead to these changes in mood.  This means that light therapy is quite effective in alleviating SAD symptoms, as is supplementation with Vitamin D. So make sure that you're maximising natural light; if it's a nice day, soak up the sun. Walk around the block exposing as much skin as you can comfortably handle or grab the window seat on the bus. If you can't get outside while it's light, fake it: Use artificial light, such as a commercial light box and you'll likely notice a positive improvement in your mood.
For those that find it a little more challenging to pull themselves out of the SAD funk, hypnotherapy can help.  Talking therapies have been proven to help treat anxieties, stress and depression and the National Council for Hypnotherapy has around 1,800 qualified therapists across the UK who can provide effective treatment.  By targeting negative and unhelpful thinking patterns and learning skills around resilience depression can start to lift and life can feel better again.
The NCH says that after sessions with a hypnotherapist you may feel more confident; more relaxed in situations that have previously challenged you. They report that many people say that they are calmer and that they have more clarity of thought – able to make decisions more easily.
Celebs turn to hypnotherapy for quick and effective relief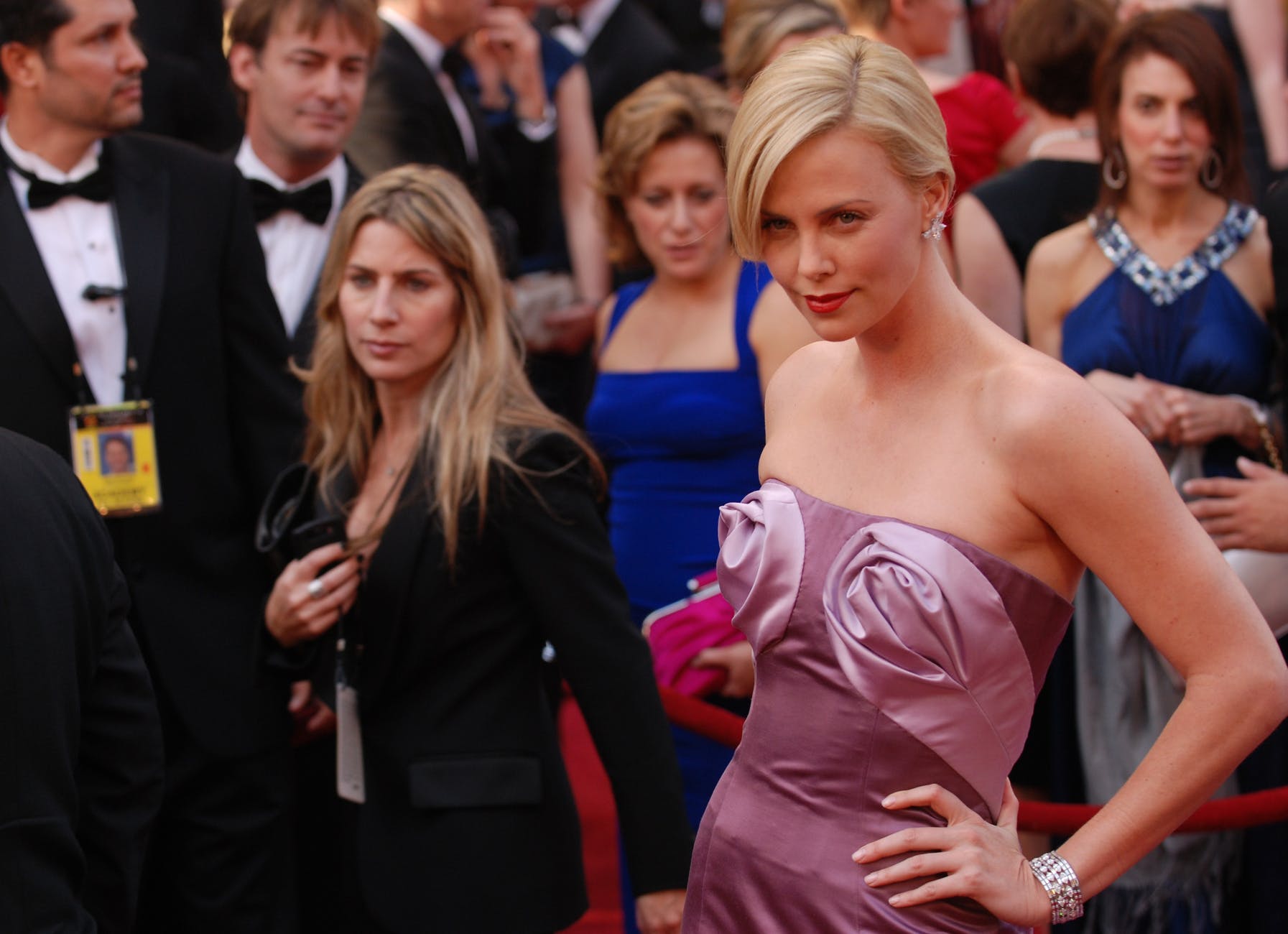 Hypnotherapy has been making headlines in the show biz world in the last few months.  Celebs from both sides of the Atlantic have been lining up for treatment for issues as varied as smoking cessation, stage fright and depression.
Keira Knightly, who rose to stardom at the age of 17 with her role in Bend it like Bekham has revealed that she used hypnotherapy to cope with Post Traumatic Stress Disorder after being stalked and harassed by paparazzi wanting to get 'exclusive' pictures of her.  She credits her sessions of hypnotherapy as enabling her to walk the red carpet at the BAFTA awards in 2008 feeling calm and confident.
Liam Payne from One Direction has consulted a hypnotherapist for help quitting smoking.  He quit smoking when his son was born but has reportedly struggled to stay off the cigarettes, but according to a source close to him he feels confident that he's now kicked the habit.
Singer Adele has seen several hypnotherapists over the years.  After losing her voice in 2011, which lead to cancelling shows and undergoing surgery, she was told by doctors to quit smoking or face the end of her career. It took some years and failed attempts but she successfully used hypnotherapy to free herself from the addiction. In 2013 she also consulted a hypnotherapist for assistance to overcome stage fright when she became very nervous about performing at the Oscars with a full orchestra behind her.
Yazmin Oukhellou recently took a break from filming TOWIE after explosive rows with some of her castmates.  A source close to her has reported that she is undergoing hypnotherapy to help her deal with depression and anxiety.
It's clear that hypnotherapy works to resolve issues quickly and effectively.  After a session you may feel relaxed and uplifted, with changes happening within a very short period of time.
"We all know someone who has been affected by mental health problems"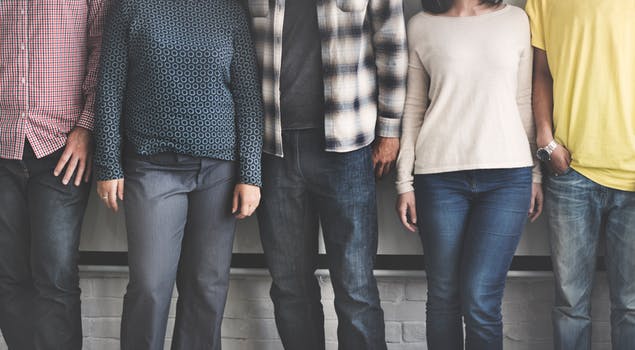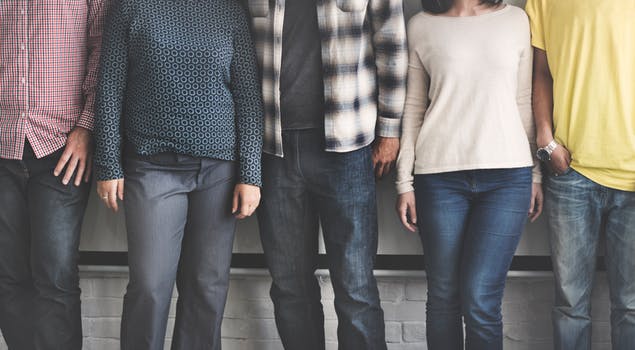 World mental health day was held on October 10, just a few days ago.  As Teresa May said in her speech at the Downing Street reception, "we all know someone who has been affected by mental health problems – whether a family member, colleague of a friend". Despite the prevalence of mental health issues in the community there is still a stigma around admitting it.
There are still too many people suffering in silence.  There is still not enough recognition within the medical community or enough resources.  People who do ask for treatment do not receive the care that they need in a timely manner.  Despite the prevalence of mental health problems, the average global spending is only 2.8% of a government's health budget.
The problem is growing; mental health charity MIND say that 1 in 4 people in the UK will experience a mental health problem in any given year. 1 in 6 people report experiencing at least one common mental health problem (such as stress, anxiety or depression) in any given week.
By 2030, it is estimated that there will be approximately 2 million more adults in the UK with mental health problems than in 2013.
Research has shown repeatedly that the key to positive outcomes for people struggling with mental health issues is early intervention.  The National Council for Hypnotherapy (NCH) states that it's important to reduce anxiety in one's life as research shows that prolonged exposure to the 'stress hormone' cortisol can cause memory problems, a weakened immune system and many other negative health outcomes.
If you or someone you know is not coping with their stress levels or having other mental health problems it is important to find them someone they can talk to.
In clinical hypnotherapy, the underlying emotions that feed the anxiety or depression are addressed and effective hypnotherapy can bring fast and effective relief.