Bullying doesn't stop in the playground.
Bullying doesn't stop once we leave school.  Up to 1 in 3 people reported being bullied at work in the UK a couple of years ago.  Women are more likely to be affected than men and the age that bullying peaks is amongst 40 – 59 year-olds.  We can see echoes of this in the way that people treat each other online.
When we think of online bullying we think immediately about tragedies involving teenagers but it affects adults just as much as it does children. In some ways the bullying faced by adults online can be more malicious and sinister as people often find themselves targeted because of a political ideology or their race. A poll conducted by YouGov in April found that nearly 25% of Brits have been targeted online.
The advice given to people experiencing bullying is often unhelpful.  Being told to ignore it, avoid the bully or to "stand up for yourself" can make someone who is being targeted by bullies feel as though the situation is somehow something they are responsible for.  When you recognise that you or someone else is being bullied it is important to take action quickly.  Left unchecked, the effects of bullying can last a lifetime.
The National Council for Hypnotherapy (NCH) says that building self-confidence can help ameliorate some of the effects of bullying. Mind UK, the mental health charity writes that bullying can cause low self-esteem which leads to a person having negative and overly critical beliefs about themselves and their worth as a person.
Unfortunately, removing ourselves from places where we might be bullied is not a realistic option.  We can't just stop going to school, work or accessing the internet. By building a healthy self-esteem we can empower people to stand up for themselves and to be able to accurately assess the truth in the hurtful comments.
All members of the National Council for Hypnotherapy  – of which there are almost 2,000 across the UK – can help someone who has experienced bullying understand that the bullying is not their fault and help them identify thought patterns and beliefs which may have been created as a result of the bullying, helping them to think in more helpful ways.
Setting New Year's Resolutions that you'll actually keep
Let's talk about New Year's Resolutions.  Have you started thinking about yours yet?  Perhaps you're someone who doesn't usually make them because you have the opinion that you'll just break them anyway?  Statistically, you're probably right, 66% of people don't make it past February before giving up on their goals.
If you've already started thinking about your resolutions, you're more likely to be one of that 34% who keep them.  If you're already thinking about your goals, it's likely that you're choosing an issue that actually means something to you.  That will make it easier for you to keep yourself going when motivation wanes.
So what is it that you want to achieve in 2020?
For many of us it will be that we want to lose weight, save more, quit smoking or change jobs.  It really doesn't matter what your goal is, for success it's important to get the mindset right.
This is where hypnotherapy can be extremely useful. Many of us have all sorts of unhelpful beliefs about what we can do or who we are as people.  When we challenge ourselves those beliefs can make us feel uncomfortable and we resort back to doing things as we have always done them.
So while you're thinking about what your goals for 2020 are it might be helpful to spend a little time considering if you are prone to self-sabotaging or if you hold unhelpful beliefs about yourself that you might benefit for working on.
Hypnotherapy is not only effective for a wide range of lifestyle and habit changes such as quitting smoking and weight loss, it's also extremely useful in helping to change the patterns of thoughts and self-doubt that keep us stuck and not progressing towards our goals.
The reason why hypnotherapy works so rapidly with bad habits and behaviours is because it works directly with your subconscious, bypassing the critical mind and getting to the root of the issue so that changes can be made that support your goals quickly and efficiently.Have a look at the National Council for Hypnotherapy's directory to find a fully qualified and insured hypnotherapist near you.  Make 2020 the year that you move beyond limiting self-beliefs and bad habits and achieve the New Year's Resolutions that you set yourself.
How's your holiday spirit?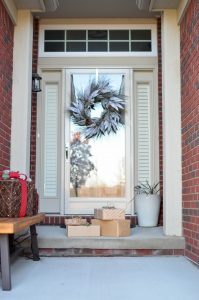 There is a lot of pressure to get into the holiday spirit, but the festive season isn't a happy time for everyone.  There are many members in the community who spend the holidays feeling alone and isolated or worrying about money as they feel the pressure to buy gifts for their extended family. The international movement of Buy Nothing Day encourages us to switch the focus from commercialism towards community.Buy Nothing Day was started in 1992 as a backlash against the annual Black Friday sales that happen in America the day after Thanksgiving (this year it's the 29th of November) when retailers slash the prices of goods and shoppers embark upon a frenzy of spending.  This 'tradition' has migrated to the UK after Amazon introduced it to their online sales in 2010.The National Council for Hypnotherapy (NCH) notes that 1 in 7 people will be struggling with heightened levels of stress and anxiety at any time, and the UK mental health charity Mind reports that it is even more common to struggle during the festive season for a wide range of reasons.The challenge laid down by the Buy Nothing movement to 'stop shopping, start living' can be exactly what you need if you're feeling stressed, isolated or disconnected by the start of Christmas festivities. It doesn't really matter why you're in a funk over the festive season, by taking the advice of 'start living' you can make changes that will help you change the way you're feeling.  What you choose to do will of course vary depending on your personal circumstances or interests but a good place to start could be investigating local volunteering opportunities. Articles discussing the day note that "doing good for others is going to make you feel a whole lot better in the long run than buying stuff just because it's on sale."Did you know that volunteering can boost both your mental and physical health?Last year the Trussel Trust, Britain's largest food bank, released figures showing that demand for their services was increasing year by year with December being the busiest month for requests for food supplies. With this increased demand for services they also have a greater need for volunteers to help sort and deliver donations.  Many other community organisations also need more volunteers over the Christmas period as they step up their community services.
Kim-Joy breaks free from social anxiety
Last year social anxiety became a talking point thanks one of the fan favourites from last season's Great British Bake Off. Kim-Joy was a constantly smiling, cutsey fashionista who was embraced by the British public thanks to her relentless positivity and genuineness. She was loved even more when she started to open up about how surprised she was by all the love and approval she was receiving."I always wanted to take part in Bake Off, but I was very nervous, not about the cooking, but how the other contestants would perceive me," says the 28-year-old who lives near Leeds in an interview with a national paper.Her contestant profile released to the media contains a quote reading "My friends have always wanted me to apply, but I didn't feel confident enough to apply until this year". When Kim-Joy was in school she struggled with selective mutism. She says she didn't want people to know that she could talk.  This struggle with severe social anxiety lead her to study psychology at university and she ended up working in the NHS as a psychological wellbeing practitioner.Kim-Joy is using her newly found fame to open up conversations about mental health and the NHS.  While she says that she loves the NHS she has come to realise that the clinical side of mental health isn't for her.  Professionals need data so they can see who is recovering and she feels that a lot of people make up with answers because they want to sound like they're feeling better.Last year a study was released which showed that prescriptions for anti-depressants have almost tripled since 2000, with 64 million NHS prescriptions now doled out annually – compared with 22 million in 2000. UK levels of antidepressant use are now fourth highest among Western countries.Talking therapies have been proven to help treat anxieties, stress and depression.  The National Council for Hypnotherapy(NCH) states that clinical hypnotherapy particularly can be of benefit when working with mental health conditions; helping to assess the issues and identifying their root – whether it is a situation, a physical issue, a past experience or a relationship.Rather than using standardised forms and questionnaires, a clinical hypnotherapist can use a range of different interventions to help you resolve whatever the issue is that's troubling you.Working with a hypnotherapist may help you feel more confident and more at ease about things which have previously been challenging for you says the NCH."Hypnotherapy unlocks the potential you have to break free of negative thought patterns, and to react more positively and more confidently to situations in your life that may have previously made you anxious."
Are you preparing for Sober October?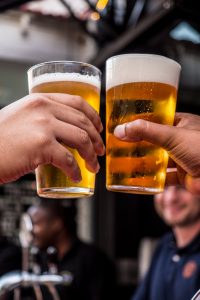 Are you confused about what is considered to be a 'safe' level of alcohol consumption? In the UK and other parts of Europe, no more than one glass of wine or a pint of beer a day is recommended. In the US it is double these levels, and in Mediterranean countries and Chile it's even more relaxed when it comes to drinking wine. Studies published in the last year warn us that there is no safe level of consumption.As some of us start preparing ourselves to 'go sober for October' it might be useful to pause and consider just how commonplace drinking is in the UK. Metro News regularly runs a column in which people 'spill' how much they actually drink in an average week; you may find the columns eye opening.
Preparing for Sober October
One of the most effective things you can do to make Sober October successful is to set yourself a concrete goal.  Spend some time thinking about why achieving this goal is important to you and what it will bring to your life.  Perhaps you're giving up the pints to save money for travelling or you know that cutting down on wine in the evenings will help your weight.  Or maybe you've noticed that your alcohol consumption has crept up to the point where you're drinking every day and you want a chance to build new and healthier habits.
Know that changing habits can take time and feel uncomfortable at first. You might find that you are struggling with cravings; it can be helpful to find someone to talk to. Hypnotherapy has had proven success in helping clients break unwanted habits or addictions like excessive drinking.
"The good news," says the National Council for Hypnotherapy (NCH), "is that you are in control, you can change how you react to certain situations, and you can protect yourself in ways that are healthy and which allow you succeed and grow stronger in body and mind. You just need to know how to change it, and to believe you can."
Hypnotherapy works rapidly and successfully with bad habits and behaviours because it works directly with the subconscious, bypassing the critical mind and getting to the root of the issue so that changes can be made.

Perhaps if you're taking part in Sober October you're doing it as a fundraising effort.  This will give you some external accountability and motivation.  If you're doing the challenge solo, tell your friends and family what your intention is and ask them for support. You're more likely to achieve your goals when you have people cheering you on.
Plan your social calendar.  Instead of arranging to meet up with friends at the pub, suggest other activities.  Get active and go for a walk or indoor rock climbing or go to see a movie.  Not only will this help reduce the temptation to drink, you'll bond with your friends in new ways.
School Refusal: What to do when your child refuses to go to school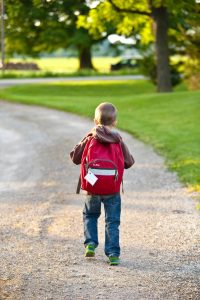 It's not uncommon for a child to have a day when they simply don't want to go to school.  They aren't sick, aren't being bullied or dislike school in any way, they just don't want to go on that particular day.  Perhaps as preparations begin to go back to school in September there may be a bit of complaining that it's not fair, that they don't want to change their routine from the one they've adopted over the summer months. However, for some children the issue runs deeper than not wanting to give up their time playing in the park or watching videos and it can escalate into something the experts call 'school refusal'.
School refusal was first recognised in the 1930s when psychologists noticed there were two distinct groups of children who were regularly absent from school.  There was a group who were rebellious, performed poorly academically and often were found to be engaged in anti-social behaviour, and there was a group who were quiet, obedient in class and performed well academically.
Children and teens who start to show habitual patterns of avoiding going to school may be dealing with suspected or diagnosed special educational needs, anxiety, depression, family crises or other traumatic life events such as bullying. School refusal often peaks at times of transitions such as moving to a new school or beginning high school as these are periods of higher stress and upheaval than normal.
"While problems may be centred around school or home life, the end result is the same – children can't cope and withdraw from school. They need the education system to recognise that anxiety that interferes with their day-to-day living is a debilitating mental health condition requiring support and reasonable adjustments" says Fran Morgan, an expert on school refusal and the founder of Square Peg.
So how do you support your child who is having difficulties attending school?  They are often highly anxious and need emotional support. It's important to recognise that the child in question is not behaving wilfully, they are struggling with a set of circumstances that make their attendance more difficult than other children. One way of supporting your child who is experiencing significant anxiety about returning to school is to reach out to a professional therapist.  This can help them gain the support and skills that they need to successfully overcome their fears and learn coping skills.
Clinical hypnotherapy can be a successful way to deal with stress and anxiety, the National Council for Hypnotherapy (NCH) says that Hypnotherapy can help a child deal with the issues that they are facing helping a child move on with their school career without the potential harmful side effects of medication.
Don't let an insect phobia stop you enjoying life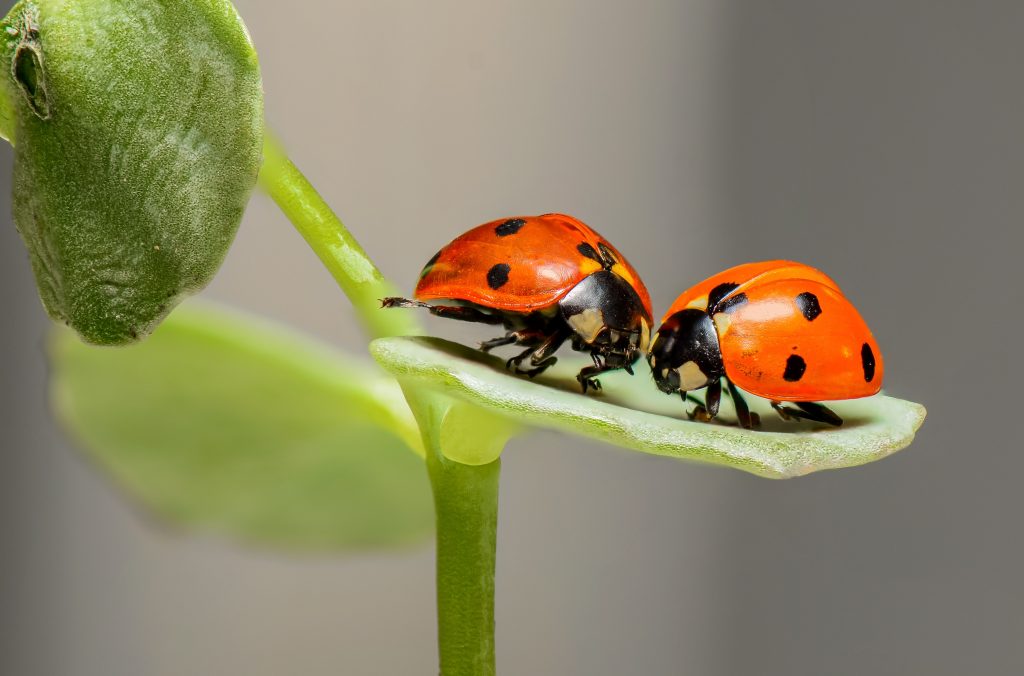 While the sun is shining and the weather is warm many of us are taking to the outdoors holding picnics and enjoying the many green spaces that flourish throughout our country.  Being outside means potentially being exposed to various insects and animals that they have a phobia of. This means invitations to bbqs are a source of unease and discomfort rather than pleasure.
Insect phobia: Are you afraid of creepy crawlies?
A phobia is an intense fear of an event or a specific object or animal.  Researchers in the Czech Republic recently asked people to rank the animals they feared most.  According to their study published in The Journal of Psychology animal phobias are amongst the most severe phobias experienced.  The animals that most commonly engender a phobic response are insects, snakes and spiders. Rats and mice are also quite commonly reported. The researchers hypnothesised that this may be because of genetic memory. Insect phobias developed to avoid the creatures that might carry disease or kill us with their venom. Sometimes just the thought that perhaps the object of the insect phobia could possibly be nearby being enough to trigger intense anxiety in people who have severe phobias.
How phobias are formed.
The National Council for Hypnotherapy (NCH) writes that phobias are often learned behaviours or part of the body's natural defence systems.  Designed to protect us, the elevated response caused by a phobic reaction can actually cause us more harm.
It's estimated that over a million people in the UK suffer from a phobia which affects their quality of life.  When phobias become severe they can generalise from one thing to other situations.  Perhaps you started out being frightened of wasps after being stung and over time this has generalised to a phobic reaction to all flying insects.  You can even pass your phobias on to your children.
Often phobias can be treated in just one session with hypnotherapy, if the client is fully willing and able to embrace the change, says the NCH. There are many different effective techniques that can be used for phobia removal. Hypnotherapists may combine different forms or use hypnosis in conjunction with other treatments depending on the needs of their client.
Is performance anxiety affecting you?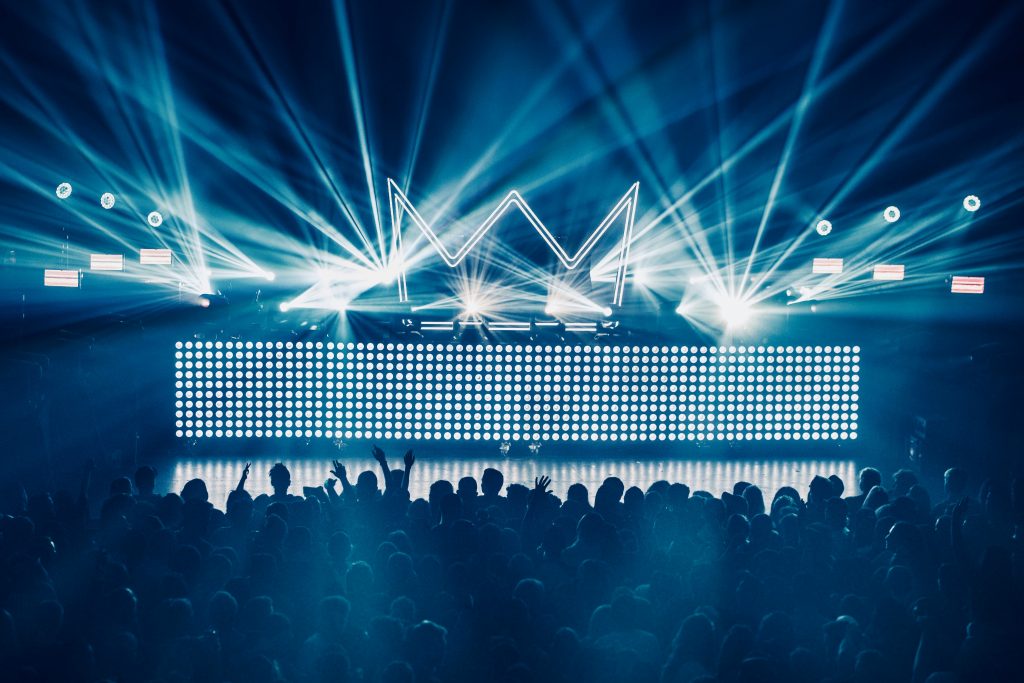 Performance anxiety is the most common of all the different types of anxiety.  If you find yourself with shaking hands, trembling knees and a dry throat before presenting at work or accepting an award you're definitely not alone. In fact, many people will commiserate with you.  But for some people it can be a real struggle to even speak up in an office meeting.
Performance anxiety can affect anyone
In the last few weeks several celebs have spoken out about their battles with anxiety including Cheryl Cole, Ed Sheeran, Jess Glynne, Katy Perry and K-pop star Mina.  The level of pressure these stars feel is can be understandable. Their decisions to cancel performances can affect and upset up to 10,000 people a night. But often it's the smaller and more intimate social engagements that cause them crippling anxiety. While the level of scrutiny these stars come under is not something that most of us ever need to worry about the feelings can be the same.
Anxiety disorders aren't just about everyday worries that come and go. They can seriously impact your day-to-day life when it comes to school, work, and personal relationships. Anxiety related mental health conditions can feel completely overwhelming and more people are looking for ways to cope.
There's still a stigma around mental health issues which stops people discussing them.
Being open about mental health issues like stress and anxiety is important. Mina and her pop group have been praised on social media for being honest about her performance anxiety. By talking about her struggles she has helped to remove stigma around the condition. For many stars, clinical hypnotherapy has been a popular choice to help them quickly and effectively deal with their anxieties and resume their lives.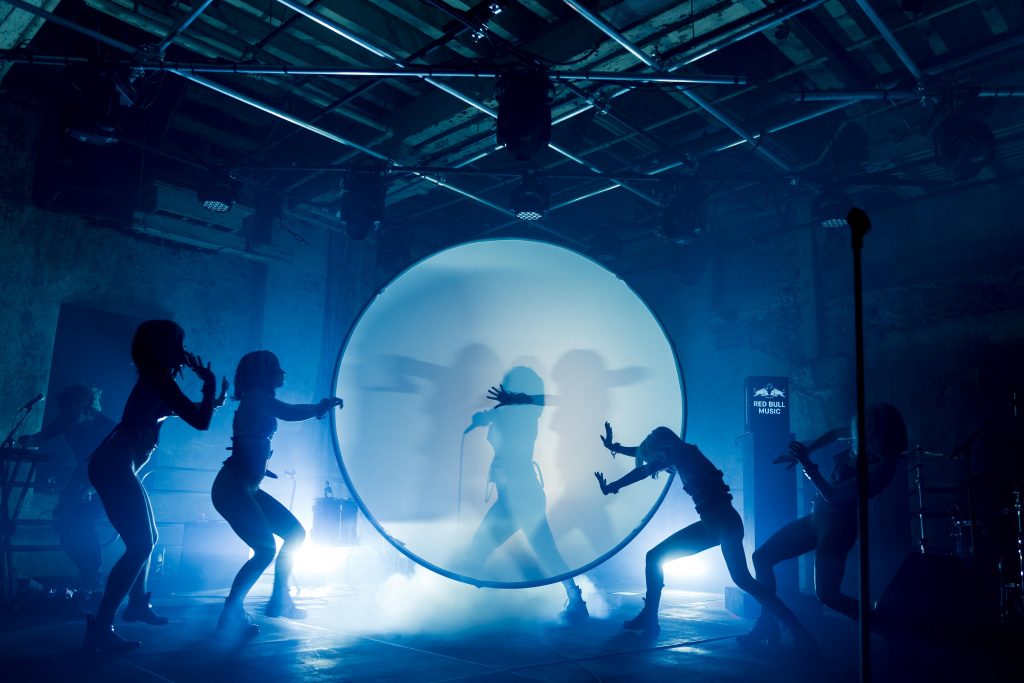 In a recent interview Cheryl Cole said "No one could make me feel worse about myself than I did, and that was a massive problem." The messages that we unconsciously send ourselves shape our experience of life.  During hypnotherapy we can learn to change those messages, replacing them with more helpful thoughts and more accurate statements.
Working with a hypnotherapist may help you feel more confident and more at ease about things which have previously been challenging for you says the NCH. A qualified clinical hypnotherapist can help you to better understand anxiety and change your relationship to your anxious thoughts and feelings. For example, a simple reframe might be to understand that anxiety and excitement often feel the same in the body.  Perhaps when you're about to go on stage you're actually excited.  That changes the feel of the situation.
World well-being week – how are you feeling?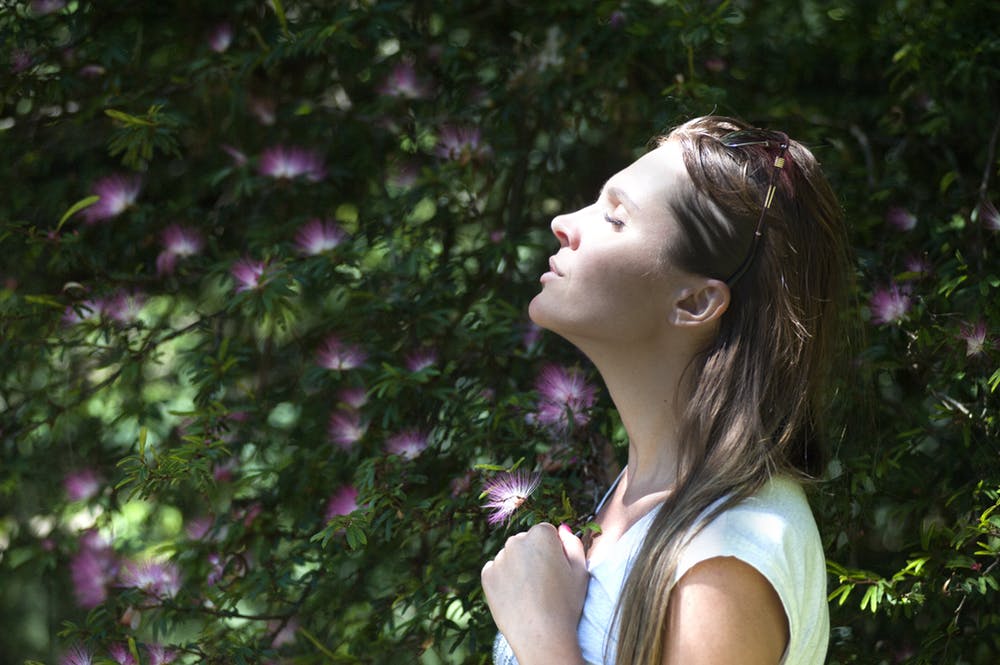 Approximately 1 in 4 people in the UK will experience a mental health problem each year.  Worries about things like money, jobs and benefits can make it harder for people to cope. Well-being for many people is at it's lowest in recorded history.
Mind, the UK mental health charity believes that how people cope with mental health problems is getting worse as the number of people who self-harm or have suicidal thoughts is increasing.
Taking steps to look after your well-being can help you deal with pressure, and reduce the impact that stress has on your life. Resilience keeps us mentally healthy and able to cope with the stresses of life. Because every-day stresses are ongoing, the way you deal with them is crucial for your long-term mental and physical health.
The NHS suggests that there are a few key areas that people can work on to improve their feeling of well-being.
Social support and relationships – the more connected we are to our community, the better our well-being.  Spend time with your friends, family, neighbours and colleagues and you'll notice your mood improves.  Connecting with your local community through volunteering not only gives you a boost of feeling good about your actions, it's a great way to meet people with similar interests and values to yourself and forge friendships.
Finding a sense of meaning – Connect to the 'why' of your life. Having a sense of purpose has been found to be surprisingly important for countering burnout. When people work on projects both inside and out of work that are meaningful to them their sense of well-being soars.
If you're struggling to manage your stress levels, feeling isolated and disconnected a few sessions with a hypnotherapist may help you achieve a different perspective.   During sessions with a hypnotherapist you will learn skills that will enable you to problem solve more effectively and think about the events that occur in your life in more productive ways.  You may also learn techniques that help you examine your short and long term goals, cultivate your purpose in life, and understand feedback from key people in your life.
"After sessions with a hypnotherapist you may feel more confident; more relaxed in situations that have previously challenged you," says the NCH. "Hypnotherapy unlocks the potential you have to break free of negative thought patterns, and to react more positively and more confidently to situations in your life that may have previously made you anxious."
Does negative body image affect your child?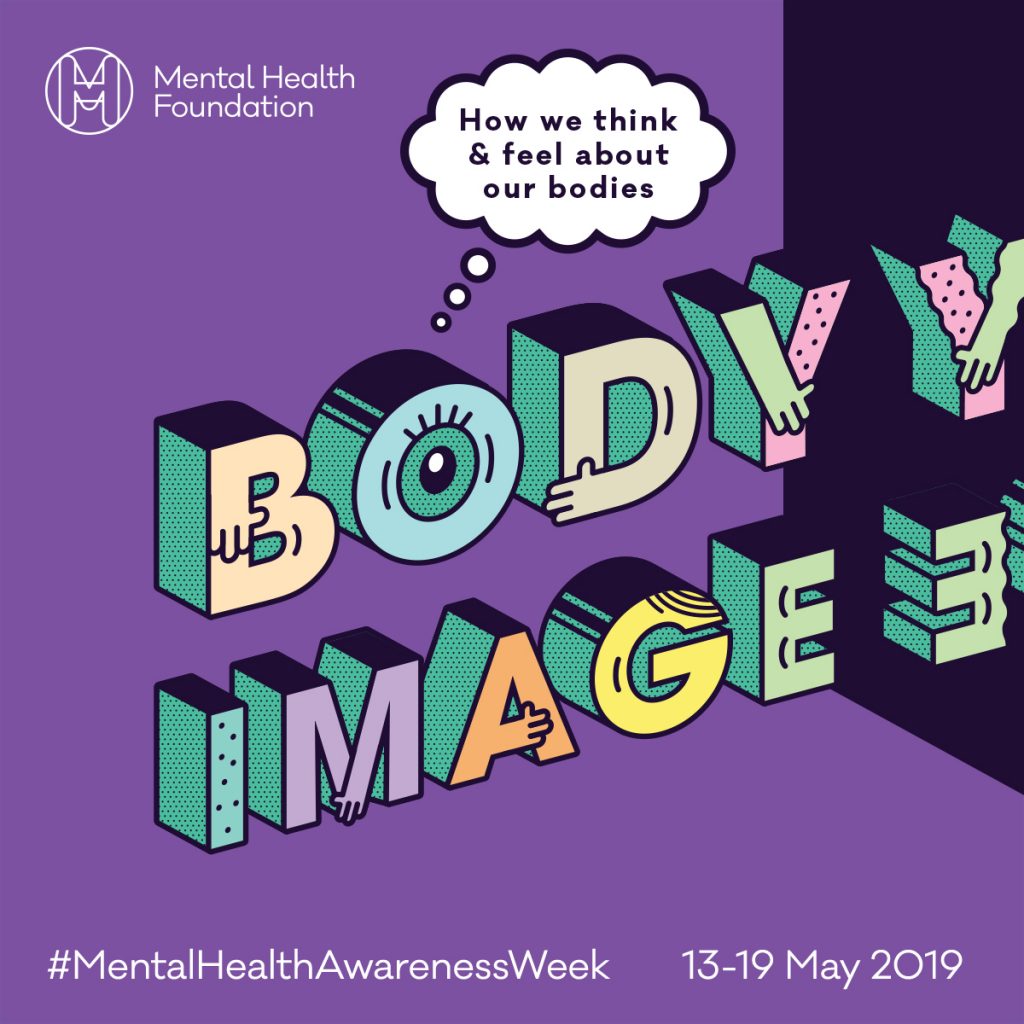 This week is Mental Health Week, and this year the topic is Body Image. Body dissatisfaction can start as young as age 6 and lead to depression, anxiety and eating disorders. For too many of us, our bodies are sources of shame and distress, recent research by the Mental Health Foundation reported that nearly 1 in 3 people in the UK have felt stressed to the point of being unable to cope because of thoughts about their body and how other people perceive them.  From an early age, we are bombarded with images that define what an 'ideal body' looks like.  Sometimes we have faced bullying or cruelty as friends and family have used how we look as a way to put us down for a cheap laugh.
Teenagers and young people are especially vulnerable to the effects of poor body image.  In 2017 the UK government was urged to commit more time and resources to combat this growing problem.  One expert consulted in the study said that it was now 'normal' for young people to be unhappy with the way that they look.
We are all aware of the proliferation of fad diets, often endorsed by a celebrity that promise to change the way we look in a short space of time.  Often these diets are unhealthy and unsustainable, leading over time to metabolisms which aren't as effective.  Research has shown us that the more the more comfortable you are with your body, the greater your overall wellbeing, and the better choices you make when presented with fad diets or dangerous exercise programmes.
Concern over body image led the Mental Health Foundation to seek a ban on a series of cosmetic surgery ads shown around the TV show Love Island. They warned the Advertising Standards Authority that the ads 'painted a false picture of perfection' and 'exacerbated young people's insecurities', leading to a removal of these kinds of advertisements around the show.
It's not just advertising which sends young people the message that their bodies are not good enough.  Social media has been regularly criticised for lowering teenager's overall feelings of self-worth and wellbeing.  In 2017 a report by Nuffield Health found that children as young as 9 were being targeted by games featuring plastic surgery makeovers. The report identified several factors that contribute to poor body image in young people These include increasing levels of anxiety around appearance, the rise of social media where photos can receive positive or negative ratings and pop culture pictures of celebs with airbrushed good looks and perfect lives.
So how do we promote positive self-esteem and body positivity to our children and teens? We can limit their access to social media and engage in conversations with them about body image.  By talking openly about how bodies change over time and what their purpose is, we can take a role in shaping an inclusive culture.  Shift to praising them for what they've done, rather than how they look. Emphasise health and activity over fashion.
The Mental Health Foundation suggests posting on social media a picture of a time or a place when you felt comfortable in your own skin – this could be now, five years ago or at the age of five. It can be a photo of yourself or something else that reminds you of the moment. Use the hashtags #BeBodyKind and #MentalHealthAwarenessWeek to participate in the activity.
If you suspect that your child or teenager is struggling with their body image, early intervention is important.  Dealing with low self-esteem and body image issues can be effectively done with clinical hypnotherapy.  During a session of hypnotherapy a qualified therapist will build self-confidence and a positive self-image using a range of different techniques. The National Council for Hypnotherapy (NCH) says its therapists are trained to help people improve their self-esteem, self-confidence and body image.
Social media linked to depression in teens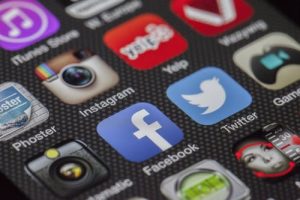 Government ministers and Simon Stevens, the chief executive of the NHS have called for social media companies such as Snapchat and Instagram to limit the amount of time that young people spend on their platforms.  These calls for reform came after a study tracking 11,000 14-year-olds (the Millennium Cohort Study) found that almost 40% of girls who spend 5 hours or longer on social media a day are depressed. Stevens called for the social media companies to have an extra tax levied on them to help ease the strain on the already overloaded NHS system.
Of course, it's a chicken and egg argument, what came first the depression, low self-esteem and dissatisfaction with their body or the excessive hours spent on social media. Experts say that despite there not being a causal link, in their opinion evidence points in that direction.
Last week Facebook faced new allegations that it paid teenagers to download an app onto their phones which tracked not only their social media useage, but their private emails. Apple said that Facebook abused a loophole in its AppStore to bypass strict data collection rules.  Barbara Keeley, the shadow minister for mental health, said social media firms should be forced to adopt a new duty of care to protect young users.
Greater amounts of daily screen time are associated with more insomnia symptoms and shorter sleep duration among teens. The sleep deprivation associated with social messaging, web surfing and TV/movie watching is linked to depressive symptoms. Of course, it's too simplistic to lay the blame for the rise in mental health problems amongst teenage girls at the doors of social media.
There is a complex interplay between the environment, genes and what's happening in a person's inner world that give rise to mental health problems.  However, early intervention is very important when assessing the long term outcomes for teens with mental health issues and with NHS resources stretched, it's easy for these girls to slip through the cracks.
If you think your child is depressed, stressed or having other mental health problems it is important to find them someone they can talk to.  The National Council for Hypnotherapy (NCH) has nearly 2000 qualified therapists from the UK as members.  This means they are well placed to recommend someone near you who specialises working with children and teenagers.
Clinical hypnotherapy takes a holistic approach, rather than just treating symptoms. The underlying emotions that feed the anxiety or depression are addressed and effective hypnotherapy can bring fast relief compared to other forms of therapy.